Our mission is to provide "Convenience and Security Together". We believe in simplicity, therefore our products are designed with a minimalistic approach to provide our customers with a safe and convenient experience. 
FilingBox is the first product in our line up.
Technology should always be re-designed and re-developed to consider convenience and security.
With over 20 years of experience running four successful IT companies and inventing ransomware-poof storage and network-drive-interfaced EDMS technology, he has since founded FilingBox.
To date, he has led the organization to its current success by executing on a variety of disciplines, ranging from business development to product design and technical planning.
Some of his most recent product releases, include: FilingBox, AutoPassword & OpenPayment.
His list of accomplishments include, winning prestigious industry awards like the Ministry of Science and ICT, the Ministry of Industry and Energy in Korea and speaking at major global tech conferences around the world, such as London Tech Week, Finovate New York & Gulf Cyber Security Conference.
As well as all his business accomplishments, he also holds a Bachelor's degree and Master's degree in Management Information Systems from Choong Ang University and Graduate School.

DualAuth, which is the first mutual authentication technology provider, made a strategic partnership to deliver AutoPassword Server Access Manager into the ransomware prevention market. 
It has already gained a lot of large enterprise customers and government agencies.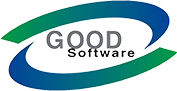 FilingBox passed the Good Software Certification functional test, inter-operational test, validation test and has been selected for government procurement products in Korea.
BOSTON

Address
200 Jefferson Rd, Suite 107 Wilmington, Massachusetts
Phone
+1 (978)248-8131
Seoul

Address
130 Digtal-ro,Suite 1311, Gumchon-gu Seoul 08589
Phone
+82 (2)6925-0471